The 2019 Cobblemonster route is here:
The 2019 route features 30 pave sectors (30!) and 5 lung busting hills.
New for 2019 is Charterhouse Square EC1.
We've measured the route and reckon its 'about 38 miles.'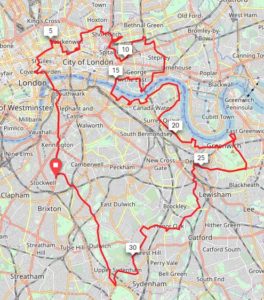 Thanks to all that have created maps / GPX files and the like. Quickest off the draw was Tony with this version:-
https://ridewithgps.com/routes/29657952
thanks also to Andrew and Ben for submitting theirs routes.